If adding a backyard shade structure is on this years to-do list, getting started might be easier than you think. Continue reading to learn more about the Apollo process 
Quality Meets Precision
Apollo Opening Roof's quality is not only in the products we produce, but also in the services we provide. Our network of dealers and installers stretch across the United States. Our motorized louvered pergolas have been perfected for ease of assembly and each of our partners is highly trained in our installation techniques. We want you to feel confident in the quality and precision that defines the Apollo installation experience, and we will continue to work towards improving it.
Getting Started: The Consultation
Each project begins with a visit from one of our highly trained Apollo dealers. Setting up a consultation is easy. You can reach us by simply filling out the contact form on our website, or by giving us a call at (866) 241-2792. We will then put you in touch with your local Apollo dealer who will meet with you at your home or business to discuss your options. They will learn more about your reasons for seeking an Apollo system, and discuss your goals. They will make sure to address common inquires, such as what configurations and sizes would work best in your situation. At the end of the consultation, they will provide you with a quote and give you any necessary information.
Engineering
Once you have decided it is time to install an Apollo Opening Roof system, we get to work on creating your unique project. Our engineering team will develop your site-specific set of shop drawing and construction documents. These initial sets include a plan view, elevations, and isometric views. These documents ensure that your dealer knows exactly what they are doing when they come out to install your system.
Production
With the dealer's confirmation of dimensions, the connection details are compiled, and the project moves into the production queue. If or when engineering is requested, the completed project drawings are reviewed and stamped by a State Licensed Engineer and proceed to the production queue.
During the production process our team inspects the quality of each component, including the louvers, beams, and associated control components. Once they have given the ok, the materials are wrapped and packaged for transit protection, and are custom crated for shipment.
Our Hassle Free Installation Experience
Once your local Apollo dealer has received the materials for your job, they will come out and install your system. We work side-by-side with our dealers to insure they have everything necessary to install your system right the first time. Typically, an Apollo system takes 3-4 days to fully install.
Sit Back and Relax: We Have You Covered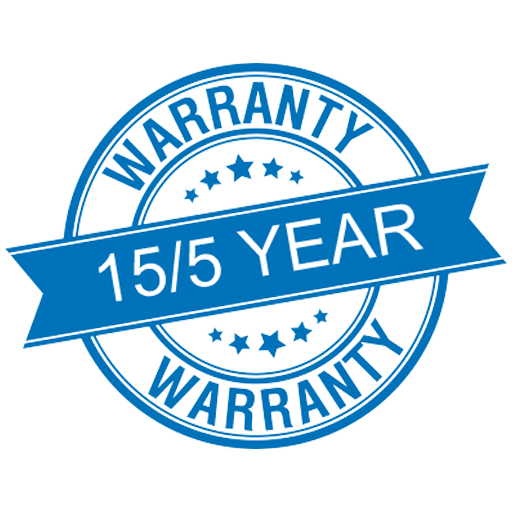 Our commitment doesn't stop there. With our warranty, we are able to continue standing behind our systems even after the installation is complete. We provide a 15/5 warranty on both residential and commercial projects. This means that for 15 years, your system is protected from defects in materials and finishes, and for 5 years on electrical components and drive motors.
Ultimately our process is designed to be simple and hassle free. We do everything in our power to ensure your experience working with us is as enjoyable as possible. We don't want there to be anything standing in your way from creating the perfect meaningful outdoor space for yourself.
If you're ready to install an Apollo Opening Roof, please connect with us.